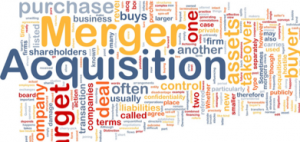 3CNC is interested in merging or acquiring your I.T. business.
Over the years, some of 3CNC's growth has come by acquiring the client base of smaller I.T. organizations. Many times an I.T. professional ventures out in hopes of one day running a successful consulting firm, only to find out that running the business got in the way of their true passion – working with technology.
The day-to-day process of running a business is not easy! The administrative duties (billing, collections, insurance, taxes, procurement, inventory, payroll, expenses, etc. ), maintaining technical tools and processes, training, regulatory compliance, and managing employees and clients can be overwhelming. If you are considering merging or selling your I.T. business, contact us today.
How much is my business worth?
3CNC will be happy to provide a M & A proposal. Please fill out the form on this page or drop us a line at 3C.Acquisitions@3CNC.com and indicate your interest. We'll respond promptly.
3CNC respects your privacy. No information is rented or sold.