Not Just IT Support – Medical IT Support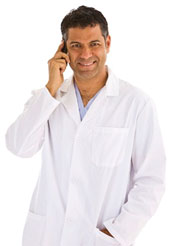 First-rate IT support is critical, especially in a healthcare environment. At 3CNC, we have a thorough understanding of the strict privacy policies and mandated technology guidelines required for healthcare practices to successfully move into the digital age.
We understand that no two healthcare organizations' needs are alike. They require unique, strategic solutions designed to help them thrive. That's why we don't believe in the cookie cutter approach. As your trusted IT partner, 3CNC works with you to design tailored IT services and solutions to meet your business needs – now and in the future.
Since 2001, 3CNC has provided full-service IT consulting, services and solutions, in West Palm Beach, Palm Beach, Palm Beach Gardens, Jupiter and throughout South Florida. We have a team of engineers that can tackle any technology problem common to medical practices. Just think of us as the IT department down the hall without the added overhead (payroll, insurance, training, vacation pay, 401K, etc.) of a full time staff. Our team of experienced engineers is ready to assist you with any and all IT challenges within your medical practice.
When it comes to IT consulting, services and solutions, technical support, computer consulting, healthcare IT consulting, managed services, cloud computing, computer network, business continuity and IT security services, you need a local technology consulting firm that can handle all of your technology needs and can be onsite, available 24/7, and familiar with your infrastructure.
Your practice needs more than just someone who will respond quickly to a computer problem. You need a team of IT consultants who understand the unique requirements of medical practices, HIPAA compliance, and work proactively to make sure your network doesn't go down in the first place. You need a partner with years of experience and success in providing IT support to medical practices. You need 3CNC!
Get Started!
Schedule a Free Consultation or
call 561-333-5334