We've Got The Right VoIP Solution For Your Business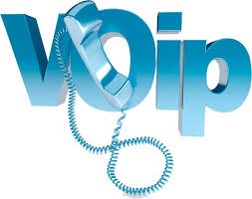 Having a flexible and dependable phone system is essential to any business. 3CNC is proud to provide our clients with cost-effective, enterprise-class solutions that are easy to use and manage.
3CNC can provide and install a VoIP system that is:
Affordable – expect cost savings of 30%-70%
Easy to use - including an intuitive, user-friendly interface
Reliable - your hosted system is monitored and maintained 24/7
Work From Home - Take your work phone home and work like you're in the office
Mobile - calls can be taken in other locations, via laptop or forwarded to a mobile phone

Let 3CNC show you how VoIP can help you stay more connected, more easily. Our simple set-up process will have you making and receiving VoIP calls in minutes.
VoIP Eliminates Communication Barriers
VoIP eliminates the communication limitations of money and geography.
Traditional land-line phone systems can limit communication, and even limit your company's growth. For example, if you need to expand your workforce and require more telephones, additional telephone lines will be needed. Since VoIP uses your existing LAN or data infrastructure, there is no need to run new cables. The associated expense of running new cables is also eliminated.
VoIP has other benefits. For example, it is not limited to your local Internet connection. You can even go wireless and take advantage of your network's Wi-Fi capabilities! The beauty of VoIP is that you can plug in your IP-enabled phone to an Internet connection from anywhere in the world and use your VoIP phone number. You can also receive calls to your VoIP number from anywhere. This is a great way to stay connected with your office and your customers while you're away at a sales conference or working remotely, which saves everyone the frustration of playing phone tag.