We Love Your Endorsements and Referrals!
Trusting your friends and business colleagues with 3CNC, in the form of wholehearted referrals, is a sincere form of flattery that we don't take lightly. If you know of a business in need of expert IT help, we would greatly appreciate your letting them know about us. We promise that we'll give them the high quality service you always expect from 3CNC!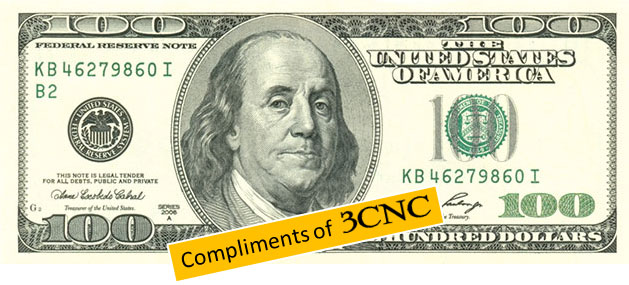 In return, we want to say "Thanks!" with a gift for you. Here's the easy 3-step process:
We'll give you $25 for anyone you refer to us whose inquiry results in a scheduled appointment.
When your referral becomes a client, you'll receive an additional $75.
We'll give your referral, our new client, a $100 "Welcome Discount" as well.
So, You Might Be Wondering – Who Makes a Great Referral for 3CNC?
If you know a medical practice or other business that has 10 to 100+ workstations and needs help with its network, data backup, and security, you can be confident they'll have peace of mind knowing we've got their back 24 hours a day, 7 days a week. Maybe you know an owner who just needs a good, no-obligation second opinion about his or her technology game plan. Either way, 3CNC can help! Do them a favor and refer them to us today.
We look forward to hearing from you!
So call us at 561-333-5334 or just fill out the form below to provide your information as well as your referral's information and then, figure out what you are going to do with your $100!